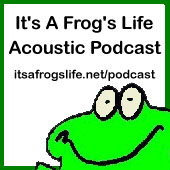 Show 133 – Recently Added – features eight song from my 'recently added' music in iTunes on my iPhone.
Right-click Show 133 to download
42 mins – 41mb

Show 133 - Recently Added
Play Now
|
Play in Popup
|
Download
1. Merry Hell – Summer Is A-Comin'
merryhell.co.uk
Buy the album The Ghost In Our House and Other Stories from the band's website
2. Josh Harty – Wired
joshharty.com
Buy the new album Holding On from Josh's website
3. The Glass Child – Dark Love (Stripped Version)
charlotteeriksson.com
Buy the new album Under Northern Skies from Charlotte's website
4. Caroline England – Crashing Down
carolineengland.co.uk
Buy the new album Faking Wonderful from Caroline's website.
5. Nick Ellis – Presence
facebook.com/Nick-Ellis-Music-133381333379089
mellowtonerecords.com
Buy the EP Grace & Danger from Mellowtone Records
6. Windmill – Blind
facebook.com/windmill2014
Buy the new album Wanderlust from iTunes and Amazon
7. Leon Rosselson – I'm Going Where The Suits Will Shine My Shoes
leonrosselson.co.uk
Buy Leon's final album Where Are The Barricades? from his website
8. Tom Speight – Little Love
facebook.com/TomSpeightMusic
Buy the Little Love EP from iTunes and Amazon
BEDDING
Neil Campbell – Tabula Rasa Suite III
Buy Neil's music from neilcampbell.org.uk
WORTH MENTIONING
Theme tune: Andrew Ellis – Blind Mary
This show is a proud member of the Association of Music Podcasting
WORTH LISTENING TO
Liverpool Acoustic Spotlight
AMPed New Music Weekly
Made In The UK Show
It's A Frog's Life Acoustic Podcast Show 133 – Recently Added